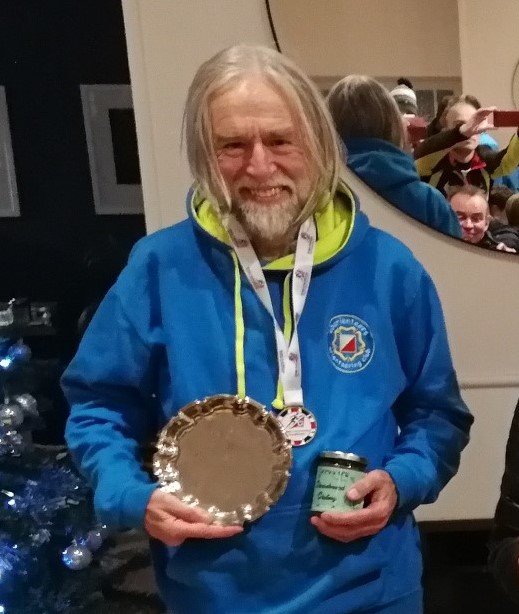 Congratulations to EBOR club member Steve Whitehead on becoming the British Night O champion in the M70 (course 6) class! He won by almost 10 mins, which is brilliant!
A few words from Steve about the event:
These were held last Saturday on a new area to me, Cleve Hill, and organised by the very hardy folk of North Gloucestershire OC. How the start officials withstood their shift in freezing temperatures and considerable wind chill I'll never know but they were still cheerful when I left the indoor assembly (complete with bar and open fires) for my start at 20.06. I lost all feeling in my ears during my 5 minutes in the start boxes but soon warmed up once on the move. It's a great area for a night champs, a bit like a much steeper and hillier version of Beverley Westwood with fewer trees and more chalk pits but just as runnable despite a few inches of snow on the ground. This made the paths tricky to find but the contour detail was very clear and well-mapped… and compass/pacing works as well in the dark as the daylight of course.