Emma, one of our EBOR club members ran a second 'Introduction to Orienteering' training session for the 1st Helmsley Scouts and Cubs Group on Saturday morning (26 February). Helmsley Open Air Swimming Pool were kind enough to let us use their grounds and adjacent park.
The plan was to introduce newcomers to orienteering and prepare them for some upcoming events they are attending (North Yorkshire Water Park on 6 March (entries now closed) and Thirsk Urban on 19 March (enter here: https://eborienteers.org.uk/orienteering_event/thirsk-level-c-a-weekend-of-events-between-ebor-and-clok/). All helping them to earn their orienteering badge for Scouts and Cubs!
It was a great session attended by over 10 young people and leaders – the session went a bit like this:
We started with a few minutes looking at how an orienteering map might be different to a standard OS map (how the scale is larger so there is much more detail);
Next we did some map orientation line-dancing! Using the compass to orientate the map after a bit of stepping/dancing and spinning to keep changing direction and keep our map facing north!
Then we got used to spotting the different map symbols and colours by playing match the map pairs – with their partner they found pairs of vegetation boundaries, path junctions, runnable forest, marshes etc
Then we warmed up our bodies and got into the competitive spirit by having a team shuttle run race! It was very close in the end, finishing 2-1!
Finally, we ran a few short orienteering courses around the park to put everything we had learnt into practice – everybody did so well considering it was the first time for most of them! Great running and great navigating!
It was a great way to spend a sunny Saturday morning – lots of confidence from the Scouts and Cubs and new skills learnt by all! Looking forward to welcoming them at our upcoming club events!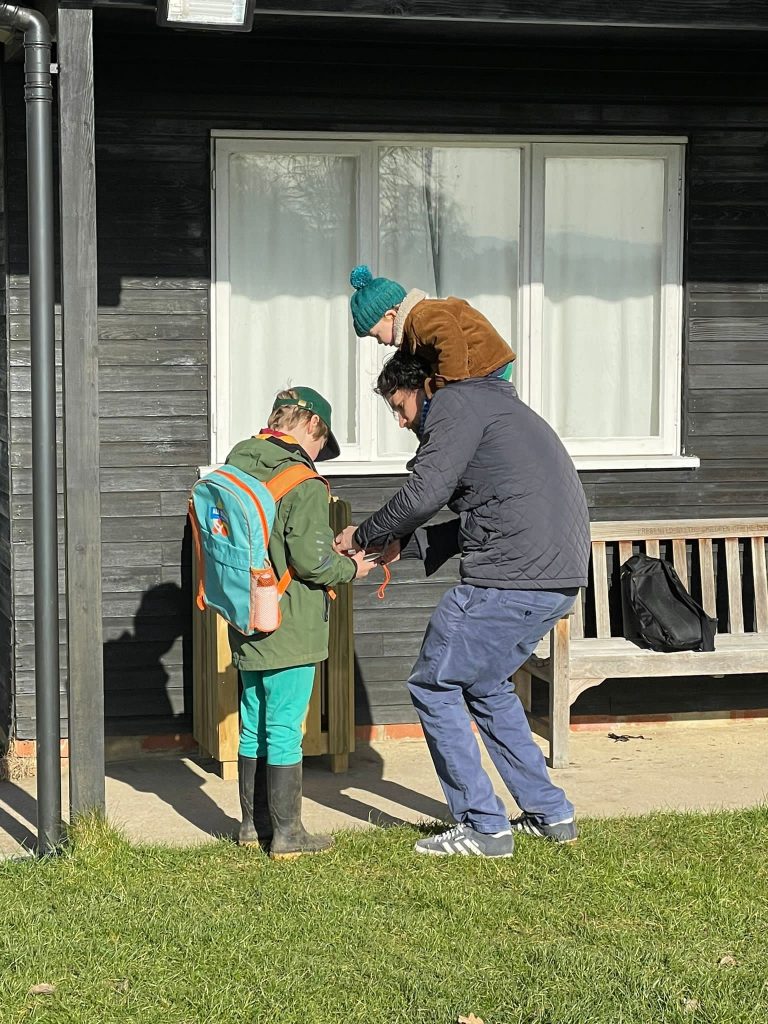 Would love for other EBOR members to keep an eye out for our Scouts and help them with any queries they have – I've told them we're all a friendly bunch!!